"It's very rare what they have, but they've been my little gems," said Savannah Combs, their mother. National media coverage is being given to a local set of twins. The twins, who have gone viral on social media, have Down syndrome.
"They're called mono di twins, meaning that they had their own sacs, but they shared the same placenta, meaning that they were going to be identical," said Combs. "Mo di twins as it is, it's very rare. And then you throw Down syndrome on top of it, it's like one in 2 million."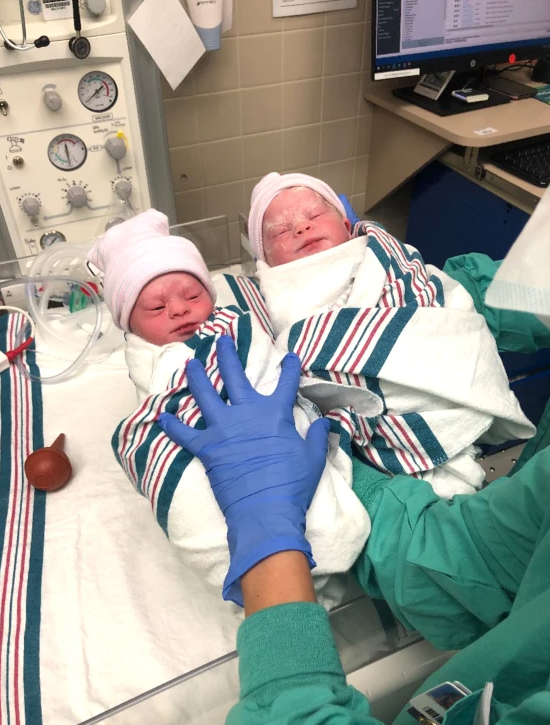 Mckenli and Kennadi Rue spent four weeks in the NICU after being born six weeks early. Combs asserted that despite the rarity of their condition, they are no different from other children.
"They have feelings. They have a beating heart. They know how to talk. They know how to do things you do. They will get there. Like I said, it may be a step behind but they're going to do it. I've learned these kids are feisty little things and happy little things," said Combs.
Combs wants to emphasize that people shouldn't treat children with Down syndrome differently, especially during Down Syndrome Awareness Month. Because of their mother's claim that they have Down syndrome, I won't treat them any differently.
The twins currently attend the weekly speech, occupational, and physical therapy sessions. They are still achieving all of their significant milestones, demonstrating that every child can thrive regardless of their diagnosis.
Out of 1,000 births, three to four are identical twins on average.
It seems necessary to some people to criticize Savannah and her family. The young mother was forced to respond to some extremely insensitive users on social media as a result. One person wrote to the mother stating that they would immediately place the twins up for adoption if they were to have them.
But Savannah, who had a tender and genuine love for her children, wrote back a proper response saying, "Good thing they weren't born to you and were born to me. God knew what he was doing by giving these babies to the right parents who would love them regardless."
She added, "I'm going to let them know that they're just like us and they're going to get there as long as they put their minds to it."
Psalm 127:4-5 (NIV) says:
Like arrows in the hands of a warrior
are children born in one's youth.
Blessed is the man
whose quiver is full of them.
They will not be put to shame
when they contend with their opponents in court.
Children, no matter what they may have, are gifts and are human beings deserving to live life to the fullest. Parents like Savannah are equipped with genuine care and are given these little blessings because God knows who will give them proper care. In due time, Savannah and her children will reap the reward that God has set for those who trust in Him.