Jessica Benzakein knew exactly what it felt like to not have a family of her own. She was just 12 years old when her mother terminated her parental rights to her, forcing her to live in a foster home.
She could not be adopted. According to Ron, her caseworker that time, age 12 was already too old to be considered for adoption but too young to be left alone. Jessica had no choice but to stay in foster care. Upon turning 18, she left foster care and looked after herself by working to pay for her abode.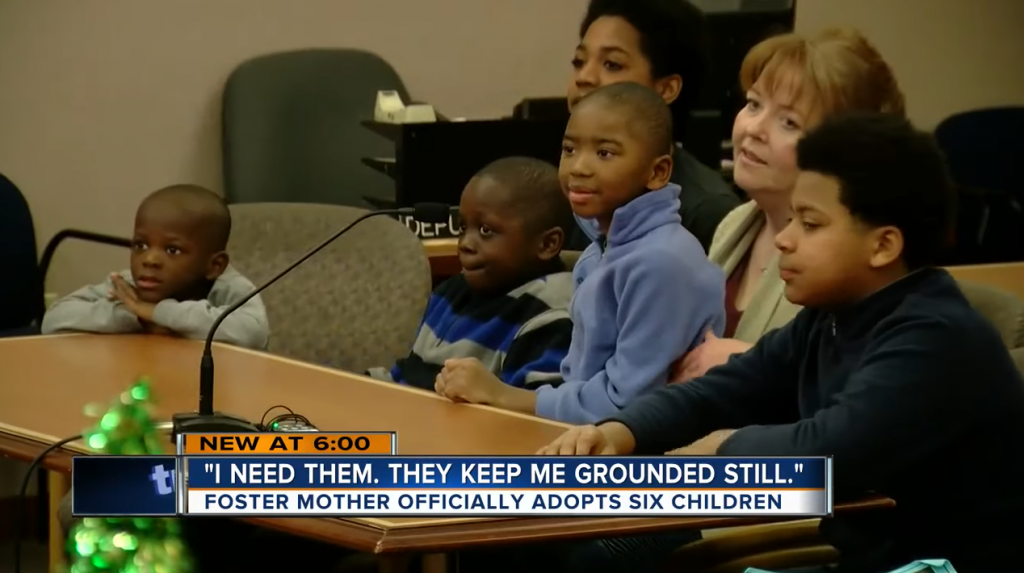 Jessica remembers how, for six years, she moved from one foster home to another. She never really found a place that she could call home those six years she lived with different families and this caused her so much sadness. However, the poignant experience led her to the decision that she would foster children when she gets older. She felt this is her responsibility.
Fast forward and Jessica is now a single mom of two, to Eli, 14, and Brenna, 9 with her ex-husband. When she found out that six boys were in desperate need of a loving home, she immediately took them in without hesitation. Jessica shared how everybody was praising her and telling her how lucky the kids were. However, she said it was the other way around. The boys she adopted were the ones who gave purpose to her life. She thought she didn't need a family anymore but turned out she did.
Last year, she made a huge step and decided to legally adopt Will, 19, Carter, 14, Sidney, 13, and Buddy, 8, as well as Kendrich, 6, and T.J., 4.
When asked if it is the boys' best interest that she should be their mom, she confidently replied she doesn't know if she is the best mom but she is the best mom for them and she loves them all, to which the boys unanimously agreed.
What can you say of Jessica's generosity? Let us know your thoughts and please share this amazing story with your friends and family to pay respect to this wonderful woman.