Motherhood is challenging, and caring for a child with special needs adds an extra layer of difficulty. Jamie Mathews Heustess, mom to Ian, a sweet boy with autism, recently faced a tough day at a Georgia Cracker Barrel.
Ian, upset that his "Finding Nemo" toy wasn't Dory or Nemo, faced challenges common among autistic children when expectations are disrupted. He had a meltdown, prompting Jamie's husband to take him home.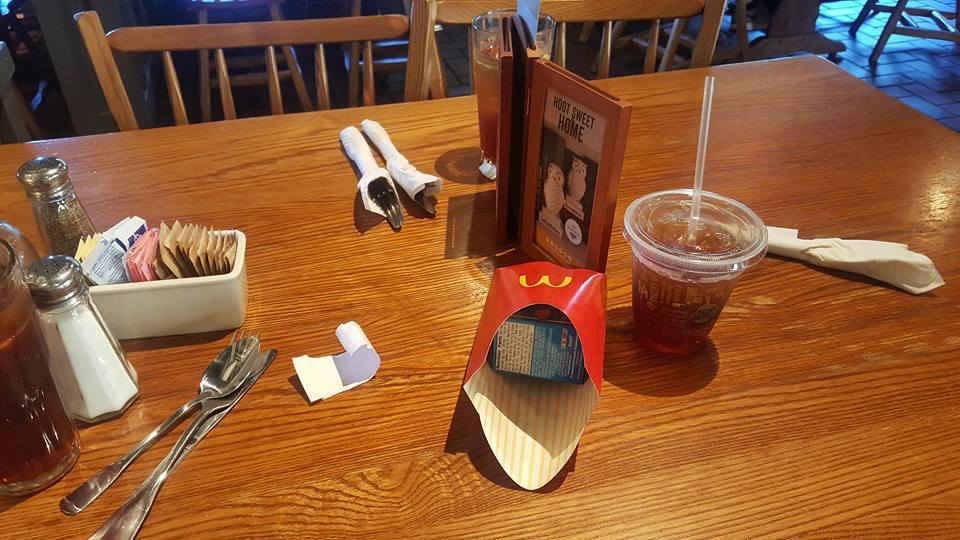 Jamie, describing Ian as a "sweet" and "good kid," had a particularly trying day. Despite her challenges, the waitress, Kailyn, exhibited patience and understanding, making a significant impact on Jamie's day.
After Chris and Ian left, Jamie ordered a to-go meal from Kailyn. To her surprise, the meal was paid for, accompanied by an encouraging note. Overwhelmed with gratitude, Jamie shared her experience on social media, emphasizing the unpredictability of autism and the kindness she received. Kailyn's gesture, a random act of kindness, touched Jamie deeply.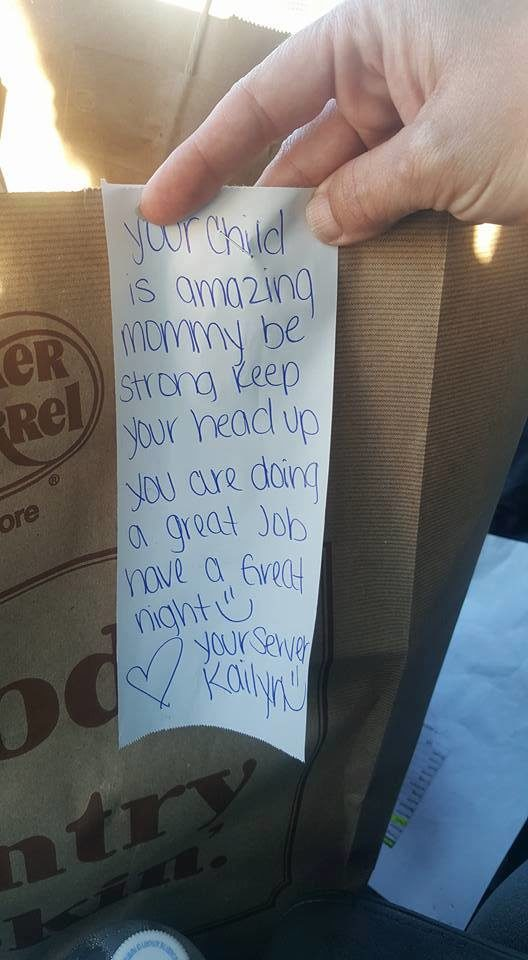 In Jamie's own words, she expressed her emotions: "I had a good cry walking out… I cried walking out, sure the other customers and employees thought I was crazy." Kailyn's note, praising Ian and offering words of encouragement, now hangs on Jamie's fridge as a reminder of the kindness of strangers during challenging moments.
Share this heartwarming story as a reminder to approach situations with empathy, as there might be more to the story than meets the eye. Kailyn's compassion and generosity is truly an inspiring example for all, encouraging others to spread kindness in their communities.