A Minnesota bride gave her wedding a unique twist by including her 92-year-old grandma in the wedding party as the flower girl.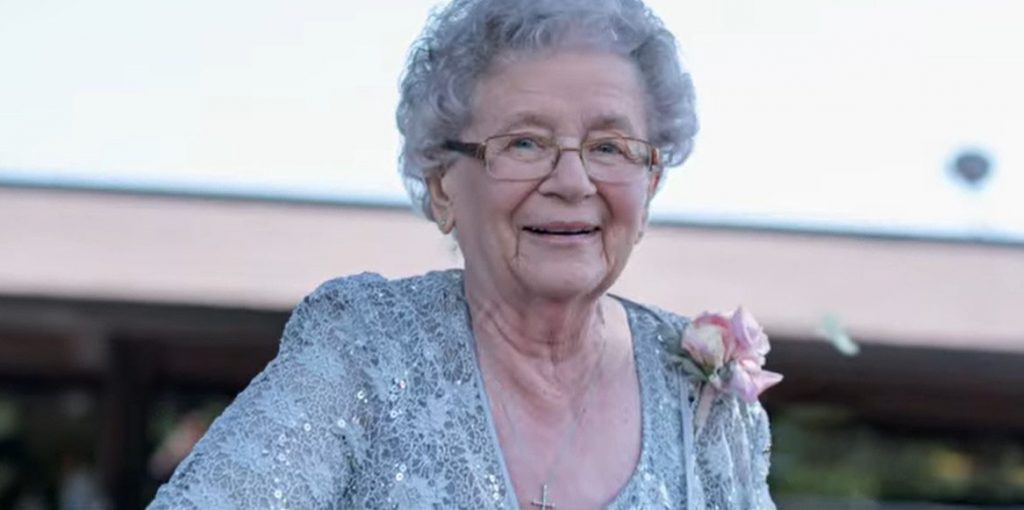 The North Mankato woman, Abby, planned the special moment months before her wedding to Dustin Mershon in July 2017. She sat down with her family to discuss the wedding day and mentioned her plan for a "grand entrance" for her beloved grandmother.
Abby's grandma, Georgiana Arlt, had never participated in a wedding party before, except for her own, and was thrilled by the idea of being the flower girl. She was overjoyed and shrieked at the top of her lungs when Abby told her about it.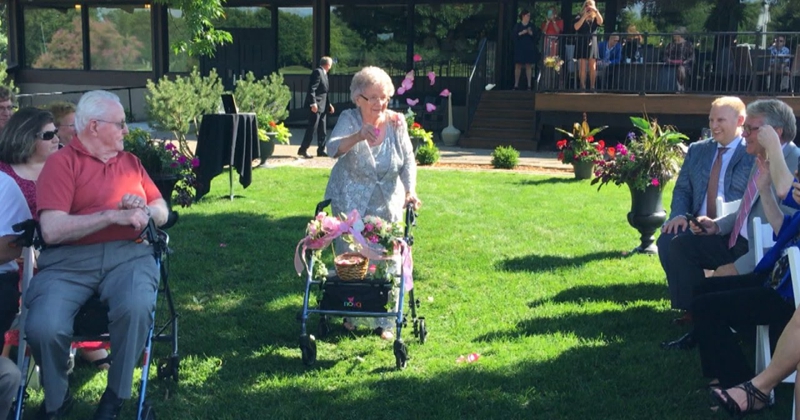 Abby revealed that she chose her grandmother for the role because she wanted to do something special for her and include her in the big day.
On the wedding day, Georgiana surprised the guests when she walked down the aisle in her pale blue suit and with her walker adorned with flowers. Even the bride was excited to see her grandmother as the flower girl.
The heartwarming story quickly went viral, with many praising the bride for including her grandmother in the wedding party. Abby's sweet gesture shows that it is never too late to make someone feel special and included, even on their grandchild's wedding day.