The internet is filled with adorable clips of babies enjoying music. Despite their young age, babies seem to be drawn to music and often start bopping around when they hear a beat. It's no wonder why music is considered a powerful force that can captivate even the tiniest among us.
Baby Ethan is one of the most popular babies on YouTube. At only 17 months old, he made a surprise appearance at his father's last concert. Coffey, a country singer, had no idea what was happening when he took the stage at a NYE event.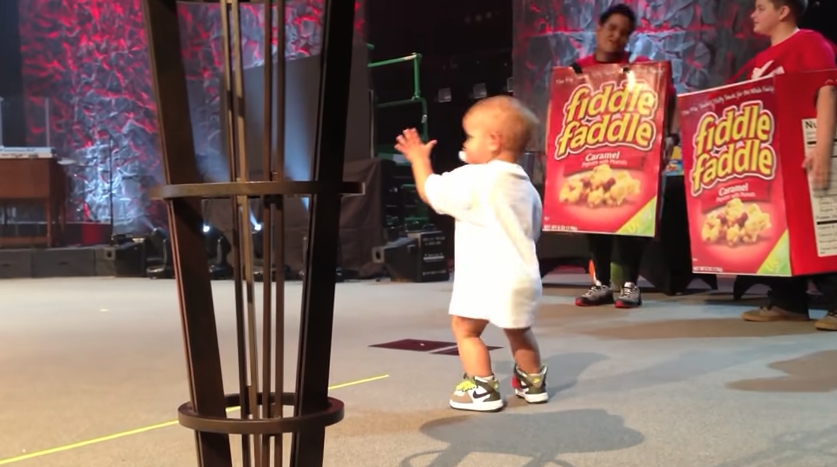 As Coffey played an upbeat song on his acoustic guitar, the audience clapped along. The auditorium was filled, but one fan stole the show. Baby Ethan ran out on stage to give his father a hug around his legs.
The crowd collectively responded with a heartfelt "Awww," and Coffey continued to sing while smiling. Ethan moved away and started waving his hand in the air, and the audience cheered even louder.
Despite his baby stealing the show, Coffey sang like a true professional, and the audience cheered louder and louder when they noticed the little guy who couldn't stop being cute.
Coffey continued to play and looked over at his son, smiling and bouncing on the stage. The baby ran back offstage to his mother and gave her a fist bump before running back to his father at the end of the song. Coffey thanked the crowd as they cheered and clapped for baby Ethan.
This heartwarming clip is guaranteed to make you smile and is a testament to the power of music to bring people together, even the tiniest ones.