It was never their plan, but the dentist John Cranham and his wife, Kim, adopted Kim's baby patient. It was in the 1990s, and the couple had struggled to get pregnant.
The baby, Cornell, unfortunately, was far from ideal. Cornell's lungs were severely damaged due to his mother's drug use.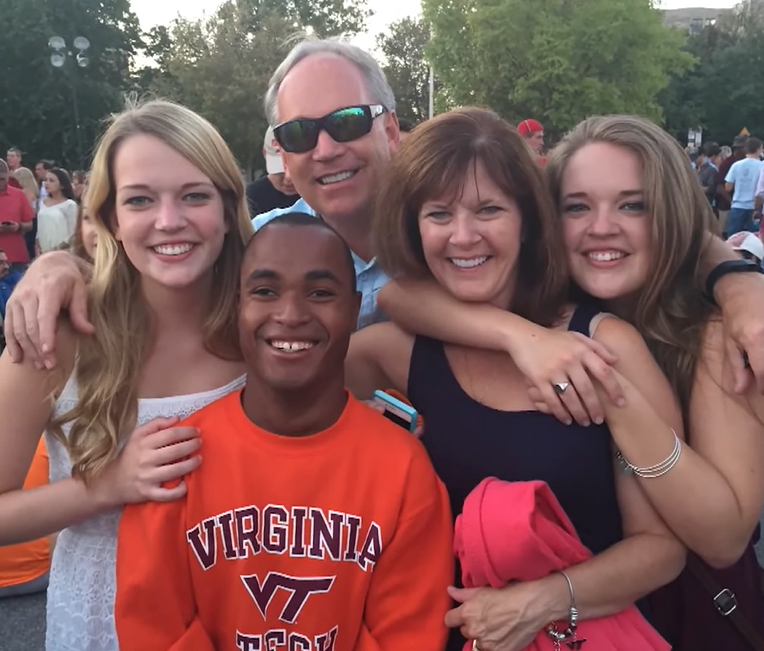 Cornell went through some rough days having difficulty taking breaths. The doctors wanted to move him to a special section for mentally disabled kids when he recovered, which Kim considered a 'very scary place.'
Kim and Dr John Cranham suddenly thought it is better not to move Cornell to that place and instead bring the baby home.
Cranham, the author of The Cornell Effect, narrated his story experiences in raising Cornell and the miracles he brought to their life.
One immediate miracle they felt was when Cornell survived and thrived through their care despite his lung condition. Then, God grant Kim and Dr John Cranham a precious gift, something they have wanted for a very long time.
Shortly after Cornell started living with them, the couple discovered that Kim was pregnant with their first daughter, Kaitlyn.
The couple introduced Kaitlyn and Cornell as twins. However, when Kaitlyn realized they were not of the same color, the day came. That was when her parents revealed to him Cornell's true identity.
"We're literally about to go down the slide and (this little boy) stopped and said, 'how is he your brother, he's black?' And I was like, 'What do you mean? What do you mean he's black?' And yeah, so we had a conversation when we got home that night with my parents," Kaitlyn narrated, who now is a doctor.
Cornell grew up together with Kaitlyn. Meanwhile, his health was never ideal, and the doctors advised him to take more surgeries on his windpipe and trachea to improve his speech and breathing.
It was a near-death experience for him. However, Cornell survived and made that experience his source of strength to strive harder.
As a kid, Cornell was active. He defied his physical limitations, ran, swam, and rode his bike every day. According to John, Cornell gave all his 100% passion and energy in everything he did.
"People say all the time like, well, you taught him to be like that. We did not teach him to be like that. And that's, that's sort of I mean, part of the gift is I think he's taught me to be more like that," John shared.
"I always pray every single night and pray in the morning on my drive to work," Cornell said, "I just kept fighting, I didn't want to die. I wanted to live and I wanted to inspire other people and give them hope and grace and the love of Jesus."
Cornell managed to live an everyday life despite the health setbacks he experienced. Now almost 30, he gladly drives his dad to work and assists him in his clinic.
"I kind of look at our world right now and I feel like we're spending all of our time dividing people by race and socioeconomic status and all this kind of stuff and I look at how Cornell looks at the world. He just loves people. You know, he just looks at it as one great big adventure. So what I want people to take away is, I want them to look at their own lives the way he looks at his own life, which is just a gift," John said.