Lena Tietjen was just like any other girl. She loved her family and enjoyed reading. One of her biggest dreams was to visit Disney World, and her doting parents wanted to make this dream come true.
Lena became sick when she was 4. Her parents Erin and Matt thought it was a simple stomach bug and she would get better in just a few days. Unfortunately, the symptoms worsened they rushed her to a nearby hospital.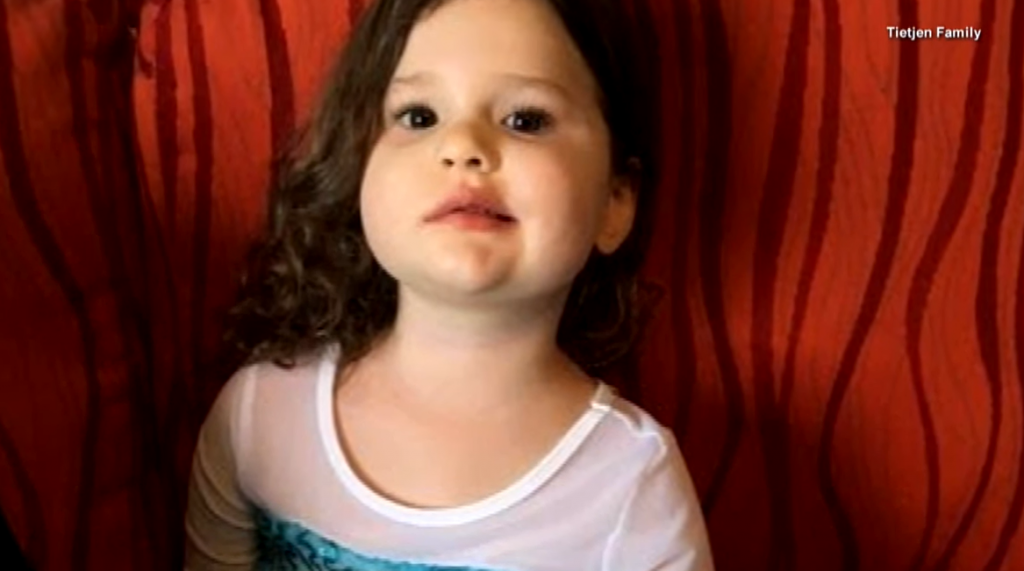 After undergoing a series of tests, doctors found Lena had a mass deep in her head. She went through surgery to clear out the fluids and spent five days in the ICU. Following another series of tests, Lena's parents learned that the tumor in her brain was malignant. And her doctor said he couldn't remove it because of its location because it was too risky.
Erin and Matt were heartbroken over the news, especially when they were told Lena only had months to live.
The first thing they planned to do was bring Lena to Disney World. So they set off for Disney World.
While there, the Tietjens had a blast during their days-long trip though Lena spent most of her time sleeping. On their final day, Lena became so unwell they brought her to an adjacent hospital. Then one doctor assessed Lena's condition and told them he could remove the tumor.
Initially, Dr. Samer Elbabaa said he could get rid of 50 to 70 percent of the tumor. But after the surgery, he managed to remove 90 percent of the tumor. It was such a huge miracle and blessing for everyone.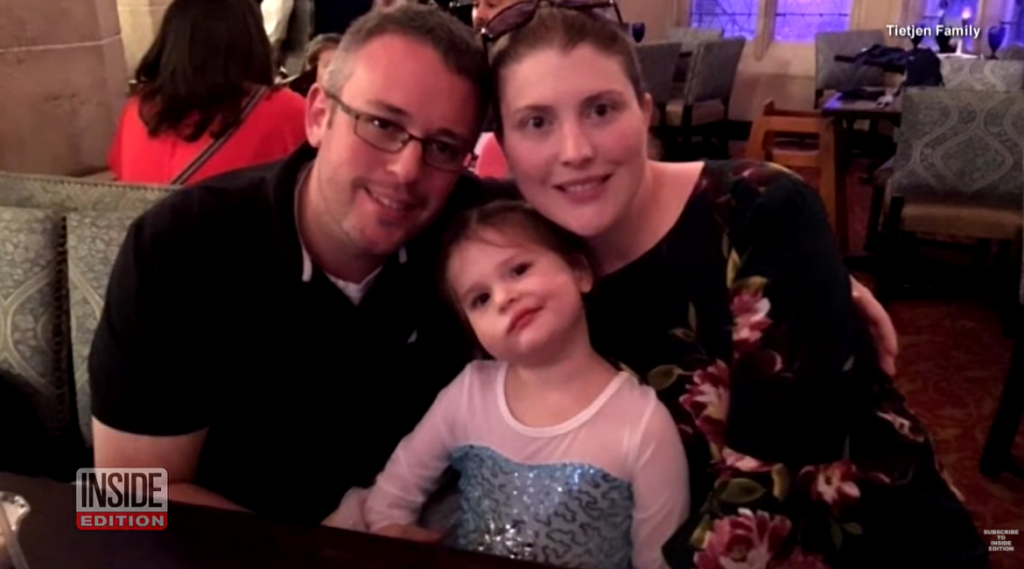 Lena recovered well after the miraculous surgery to the point that she managed to visit Disney World again as a make-up trip. She rode on five different rides and had the opportunity to dance with Mickey Mouse. Her parents said she learned how to swim and snowboard. She also tried dining at Chuck E. Cheese.
Later that year, the family announced that Lena succumbed to her brain cancer. She died at the age of 5. It has been three years. Still, it is worth remembering Lena's touching story of survival.
God blessed the Tietjen Family with one full year to make memories with her. And when it was time for her to go, God made sure to surround the family with His healing power and love.