Marc Wright, a former firefighter, has spent many days and nights in the hospital, which has been extremely difficult for him and his family. During this trying time, his family and friends are all there to support him. Why not add some music to it as well? He thought of singing while one of his relatives played the acoustic guitar.
Marc was surrounded by his family and friends on his deathbed. Marc, who refused to give up, had one more wish: to sing Garth Brooks' classic "The Dance" with a friend and his acoustic guitar. Marc, according to his loved ones, enjoyed singing.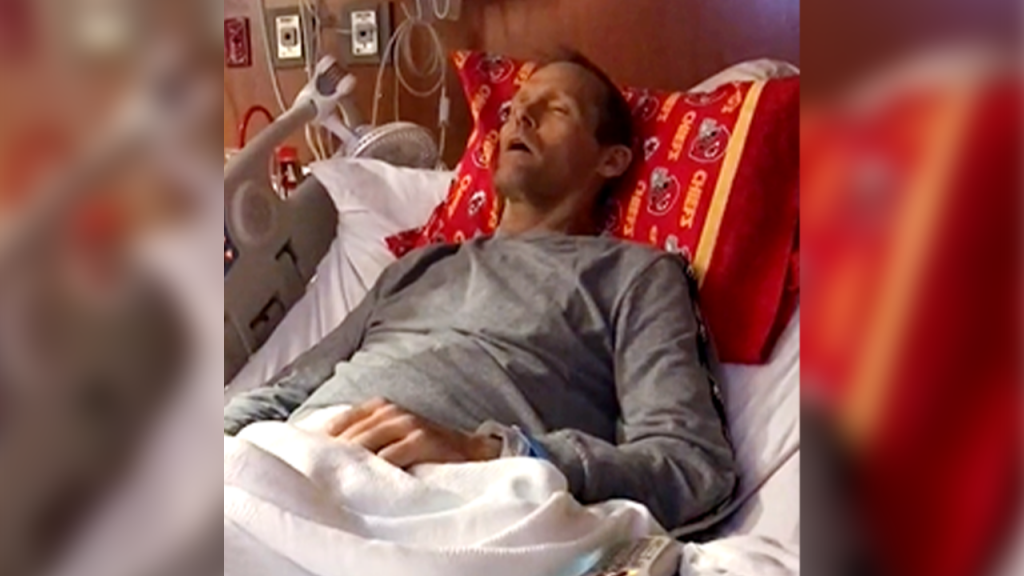 Marc may have been sick, but his spirit was undaunted. He sang his heart out even amidst the seemingly tragic circumstances in his life.
In the video, Marc gave an emotional rendition of "The Dance" which was popularized by Garth Brooks. People around him as he sang began to be very emotional and even moved to tears.
His sister, Michelle, filmed her brother singing and posted on social media. Everyone who saw the video and heard Marc's voice were also moved. One commenter said, "When you find a good voice for a good song, all of a sudden it takes on its own voice, and I've never heard 'The Dance' sung like this guy sings it."
Marc is a former Columbia firefighter who is loved by his community. He was fighting with various cancers that have spread throughout his body. 
Marc had been a firefighter since he was 17 years old, in 1988. He worked his way up to Lieutenant and earned his EMT certification at the age of 19, when he was hired as an EMT at Boone Hospital Center.
In 1992, he returned to firefighting, serving as a lieutenant and captain. Battalion and division commanders Marc left the company in February 201
When he passed away, people paid tribute to this hero.
One friend posted a message on Twitter, saying, "Marc Wright was a gentle, caring man that was also an aggressive, high performance firefighter. His soft spoken personality comforted many in their darkest hour. He was truly prompt, proud, and professional while always lending a helping hand. Rest in peace brother."
According to the National Institute for Occupational Safety and Health, cancer is the leading cause of death among firefighters. The majority of firefighters develop cancer of the respiratory system, followed by cancers of the gastrointestinal tract, such as the large intestine and kidneys.
While it is sad to see someone pass away, a person like Marc whose legacy will live on, he is a great reminder to all of us that we should do our best and sacrifice what we can so that others will have a better life.
Even though Marc knew the things that he would suffer later in his life, he still chose to serve the community as a firefighter.
This is something that Jesus exemplified. In Hebrews 12, it is written, "We do this by keeping our eyes on Jesus, the champion who initiates and perfects our faith. Because of the joy awaiting him, he endured the cross, disregarding its shame. Now he is seated in the place of honor beside God's throne."
Let us do what we are told to do for we know in the end, God will reward richly those who obey His commands.