Being in the military is a tough job. The soldier spends months away on duty and sometimes without having regular communication with loved ones.
U.S. Marine Dave Woodruff was used to this kind of life. But being away from his family for two years was probably the longest time he could bear. He was excited to be with his dear parents soon in his hometown in Deville, New Jersey. And he wanted it to be an event they would never forget.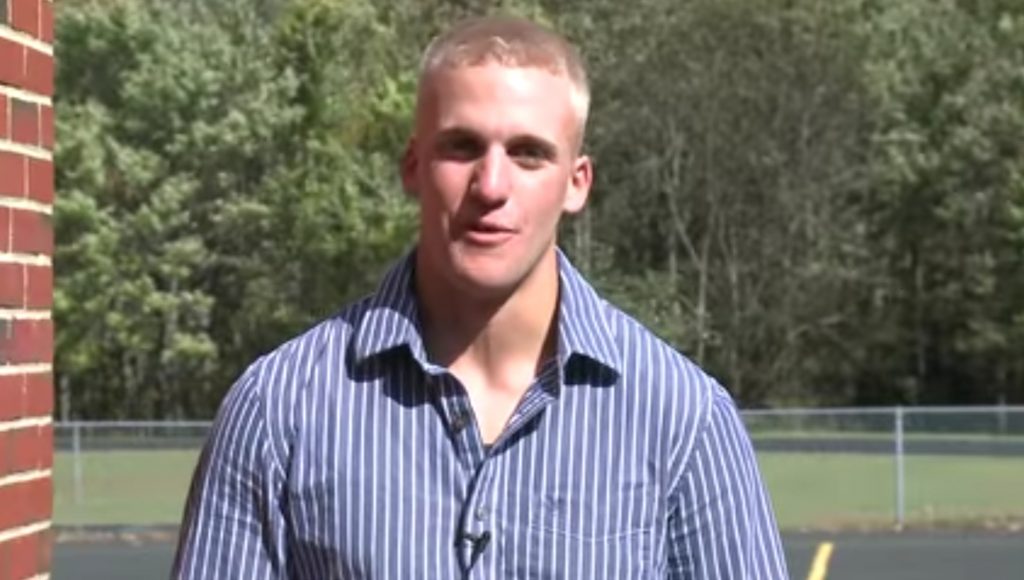 When Woodruff knew that his eight-month deployment in Spain would end earlier, he thought of a unique way to make his homecoming more dramatic. He thought of his parents and the possible ways to surprise them and make them happy. With the help of some friends, he was able to cook a pleasant surprise meant to replace all the sadness and emptiness that his parents felt while he was away.
His parents were staunch members of the Christ the King Congregation, a local church. One day, as his parents were preparing themselves as the service was about to wrap up, the pastor made a big announcement.
"We have a little treat before I dismiss everyone," the pastor said.
The pastor then flashed on the screen a video clip of Woodruff speaking to his parents. His return coincided with his dad's birth month, and he wanted to take the opportunity to give out early birthday greetings.
Two years is an extended period, and the marine wanted to express how he wanted to be there on his dad's previous birthdays. Thus, to make up for the lost time, he prepared a little surprise for his parents.
His mother could not contain her emotions any longer. At one point, she took out her glasses to wipe tears of joy. And that finally, her son was safe and back home for them.
It was an emotional moment for his parents and to other members of the congregation who knew Woodruff. Meanwhile, the surprise did not end there. 'One more thing, turn around,' Woodruff said on screen.
Woodruff was standing by the doorway, waiting for the video clip to end. He flashed a warm smile to his parents. His parents met him, gave him the warmest embrace they could muster for a son who had been away for like an eternity.
Soldiers and their families look forward to these small reunions. These moments mean so much to them, considering the challenges and uncertainty on the battlefield. Thus, soldiers liked to record these reunions and seal the moment forever.