Heroes are everywhere. You don't need to wear a cape to be called one. Age is not a factor, too. When the situation calls for it, you know what to do, and you act on it, you are a hero.
Alexis Shymanski or Lexi did just that. This 5-year-old Canadian instinctively rescued her mom and baby brother after their car crashed down the 40-foot embankment.
The little girl managed to get herself out of the car seat by unbuckling her seatbelt. Then she climbed 12 meters up, barefoot, and asked for help.
"It's crazy," Angela Shymanski, told Metro. "I only can remember one or two times where she got out of her five-point harness previously. She somehow got out, adrenaline or whatever, and barefoot hiked up the embankment."
Lexi waved on passing motorists. A couple caught her attention and stopped. They sensed something was wrong upon seeing a girl coming out of the ridge.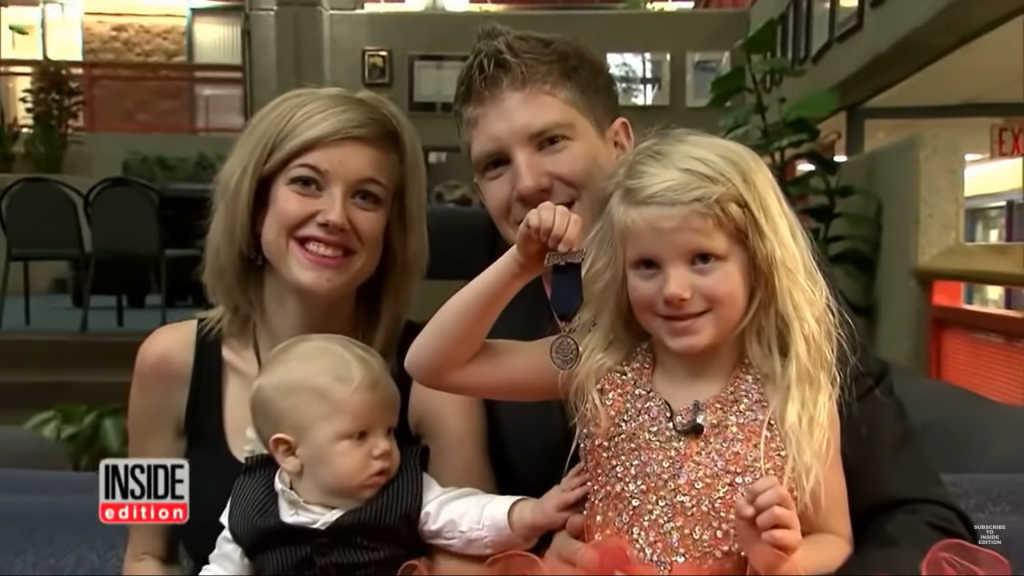 The couple rescued baby Peter and went back to the road to ask help from another driver, who happened to be a paramedic.
"It's amazing and we're just so glad she did that," Angela Shymanski said.
The incident almost took Angela Shymanski's life. She suffered internal bleeding. She went through surgery to fix damaged organs, including her broken back. It's a wonder if she could still go back as a swim teacher. Baby Peter's brain swelled he underwent neurosurgery. But Lexi? Just minor scratches.
Thankfully they are now recovering. Proceeds from a GoFundMe page kept the Shymanski Family going.
For her bravery, the Edmonton police awarded Lexi with a Bronze Medal. But in Lexi's young mind, she just wanted her family intact.
What can you say of this adorable little hero? Share your thoughts to us and don't forget to share this to your family as well.