Kathy Poirier always dreamed of dancing with her sons on their wedding day. But after being diagnosed with amyotrophic lateral sclerosis (ALS), she thought it would never be possible. However, her sons found a heart-warming way to make it happen, and a video of the dance has touched the hearts of millions of viewers online.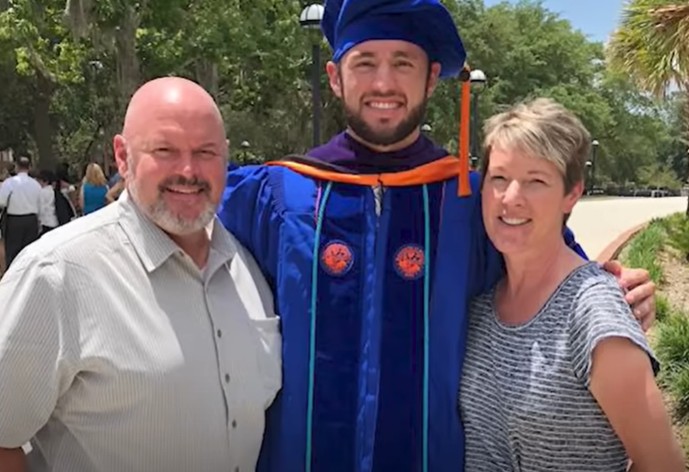 Poirier, who resides in Florida, was diagnosed with ALS in January 2019, when she began experiencing severe changes in her body. She explained to Good Morning America about the moment she realized how significant the problem might be.
"I went to tell my husband to bring me three items, and I couldn't hold up three fingers, and that's when I knew something was wrong," said the mother of three.
According to the ALS Association, 90% of cases of the progressive neurodegenerative disease have no known cause, and there is no cure. It starts with muscle weakness that progresses into atrophy, leaving patients unable to walk, dress, write, speak, swallow and breathe, and their life span is shortened to an average of three years after the initial diagnosis.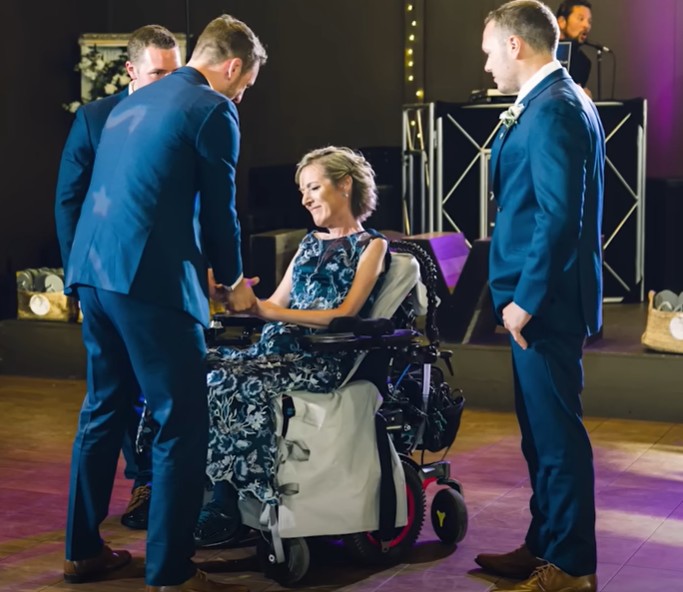 So when Poirier's eldest son Zak was getting married, she was determined not to let ALS stand in her way.
"I was just so devastated that I wasn't going to be able to dance with him," the 55-year-old said. "We talked about it, and I really wanted to make it happen."
At Zak's wedding on April 9, 2022, the three brothers escorted their wheelchair-bound mother to the dance floor. In a video viewed more than 3.6 million times since it was shared on the wedding planner Root to Stems' Instagram account, twins Jake and Nick helped their mother to her feet and held her as she danced with Zak.
"Once I got on the dance floor, I knew my boys had me," she said. "They just said, 'Don't worry. We've got you. We're not going to let you go.' And it was just a moment I have dreamed about for a long time."
Throughout the dance, Poirier was seen tearing up as her sons held her tight. Zak was seen trying to hold it together, but his emotions got the better of him, and he was seen fighting back tears.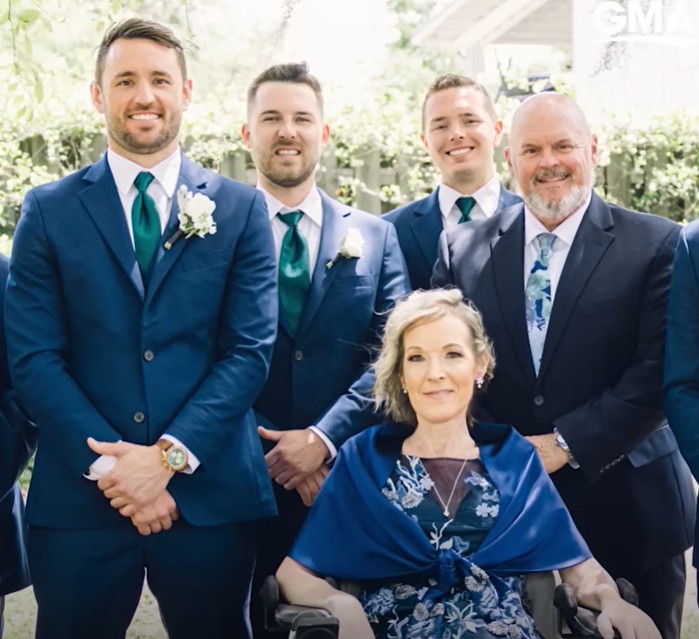 "I had a hard time keeping my tears at bay, but it felt great," she shared. "It felt liberating to get up and have a moment like that with my son at a milestone in his life. It was just beautiful."
The video has also helped raise awareness of ALS. "There's not enough awareness. I'm very fortunate; I have family, I have money to spend on treatment. But it's not just about me, it's about all the people that are suffering from this disease that need help," Poirier said.
Kathy Poirier's dream to dance with her sons at their wedding came true, thanks to her sons' love and determination. The video of their dance has not only touched millions of hearts but has also helped raise awareness of ALS. It's a beautiful reminder of the power of love and the importance of cherishing special moments with our loved ones.