Crystal DiGregorio, a former Central New York pastor, has returned to doing porn again on OnlyFans under her stage name, Nadia Hilton.
OnlyFans is a popular online subscription service with adult entertainers.
The reason behind her leaving the New Beginnings Christian Life church in Fulton, N.Y. is because she is tired of judgmental parishioners.
"I'm not in any particular (religious) group anymore,"
"I decided to step back from all that after seeing a lot of judgment from church people. Very judgmental," she told syracuse.com.
DiGregorio appeared in more than 100 films over 10 years of being a porn actress, making her earn $300,000 a year.
She gave it all up in 2015 when she accepted God and found her then-husband, David Bassette.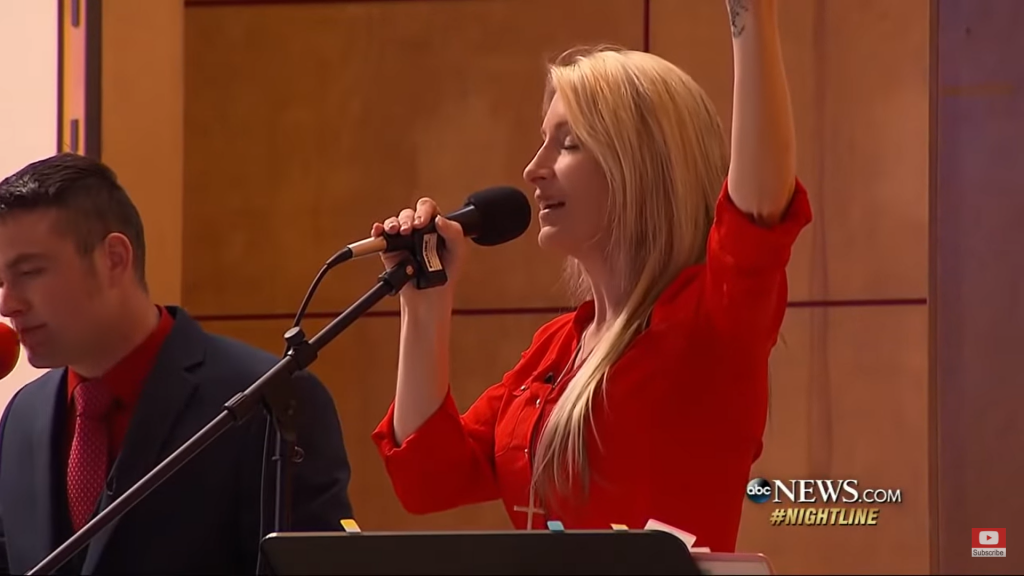 Both of them are pastors at the Fulton Church until they divorced.
DiGregorio remarried and embraced her famous alter ego on social media and opened up about her experiences last month in a video with "Brand New Me", an international YouTube series for truly (formerly known as Barcroft TV).
"After porn I did a 180 and became a pastor, and now I just want to be me," she said in the video.
DiGregorio said that what she is doing on OnlyFans isn't as bad as what she did early on in her X-rated career.
"It's not full-on porn like I was doing before. This is a different Nadia Hilton," she said, noting that she doesn't shoot with anyone else but her husband.
"People are pretty respectful. I don't have a lot of issues on that," she said.
"Doing OnlyFans as a Christian, I know I'm going to have criticism," she said in the truly video.
"The way I look at posting adult content is God brought me into this world naked," she said. "Posting pictures naked, I don't think is this huge crime or this big sin."
"I'm happy being in the middle. Not all porn, and not all church."
Her new husband, Andrew, said he fully supports her as long as it does not break their marriage. He even manages her page for her.
Now she's a happily married mother of four who's accepted who she is, flaws and all, and wants others to do the same.
"I don't judge anybody," she told syracuse.com. "People can live their lives and do whatever they want to do."