Nick Cannon announced on his talk show that his 5-month old son, Zen Scott Cannon, died of a brain tumor in the week prior.
Cannon told his audience that his son was "always smiling and had the most beautiful spirit." He even joked that Zen inherited the Cannon head, which is a "nice-sized head."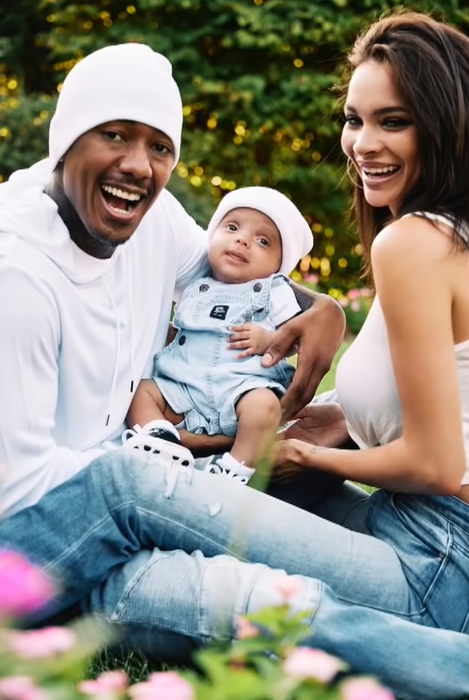 As the months passed, the parents noticed that the baby had a sort of sinus problem. They brought the child to the hospital to be checked. The initial tests said that their speculations were correct and that Zed had to be treated.
But then, the baby's head began to grow, which worried Nick and his wife, Alyssa. They took the child again to the hospital. But this time, the doctors diagnosed Zen with a malignant tumor. This is why he had to be operated on, and a shunt was put in his head to drain the fluid.
Sadly, the tumor spread faster than they could expect. This is why Nick did all that he could to spend time with his baby boy. On the morning of December 5, 2021, Zen Scott Cannon went to the Lord.
Nick Cannon told the story on his talk show. Although he was getting emotional at times, he still managed to retell the story beautifully and managed to thank the doctors and nurses that have been graceful and helpful to them throughout the journey.
During the time they were at the hospital, Zen's six older siblings came to visit. Nick used this time to spend as much time with them as well.
Cannon said that even with the difficulty and weight of the tragedy, his faith in God keeps him going. He said He puts the most and heaviest weight on the shoulders of his strongest soldiers. I'm here showing that I can fight through this.
He added that he has so much faith in God. When people told him that he should pray for miracles, he did pray for it. And the answer was that God gave him and his family the miracle of strength.
He also mentioned that there are a lot of other people in the world who experienced similar grief and pain. He encouraged others to show love, support, and encouragement by hugging them and telling them how special they were.
We know that God comforts us so that we can comfort those who are mourning. Jesus also tells us that if we are weary and burdened, we can come to him, and he will lift our burdens.
Our God provides all that we need many times in our lives. He does not just give us material things or the necessities in life. He lets us experience His glorious presence in times when we need it the most.
But we have to continue to trust and obey him. Read his Word and learn how to submit ourselves to Him. As our faith grows, so will our trust and obedience to His will. Then we can truly be strong and able to overcome whatever life throws at us.
Continue to pray for Nick and his family, as well as those in your lives that are grieving.