Gina Giaffoglione used to lead an active lifestyle as a gymnast. Hence, being in a wheelchair was the farthest that Gina could think of, until the car mishap.
Six years before her wedding day, a car accident paralyzed half of Gina's body from the belly button to her toes. But she did not allow this handicap from fulfilling her childhood dream of walking down the aisle on her wedding with her dear father by her side.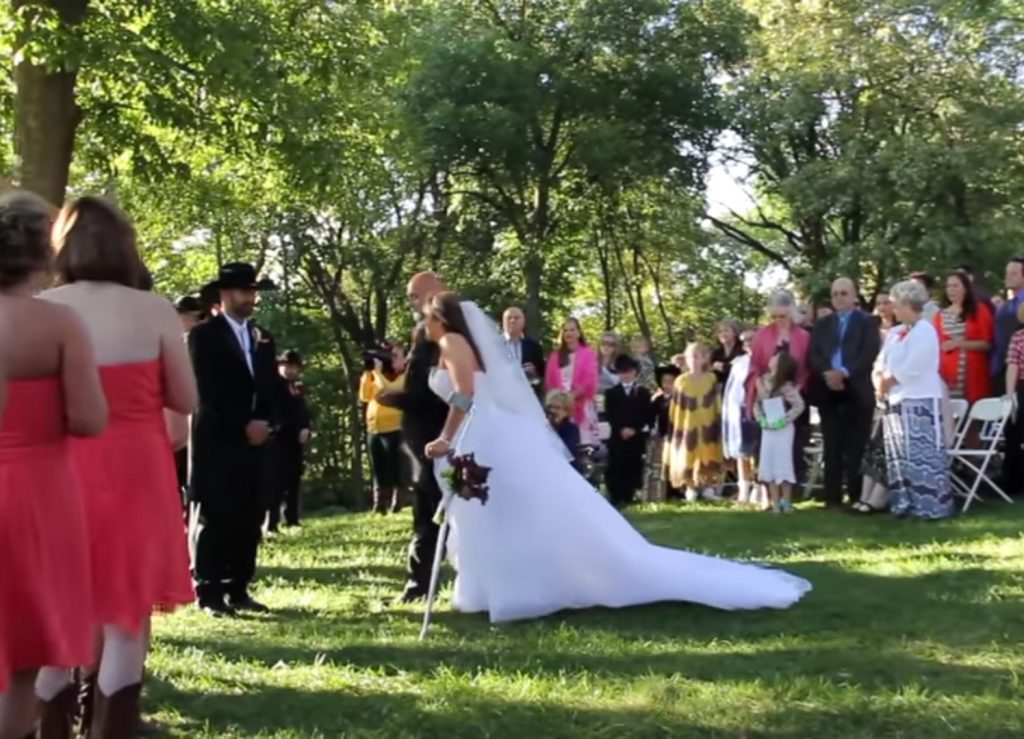 Gina's positive attitude towards her condition and her determination to walk, at least during her wedding day, amazed her team of physical therapists at the CHI Health Rehabilitation in Iowa.
The exercises were not easy but Gina persevered. For every session, she learned how to stand tall and take a few steps using customized brace and crutches.
Her persistence and focus yielded positive results.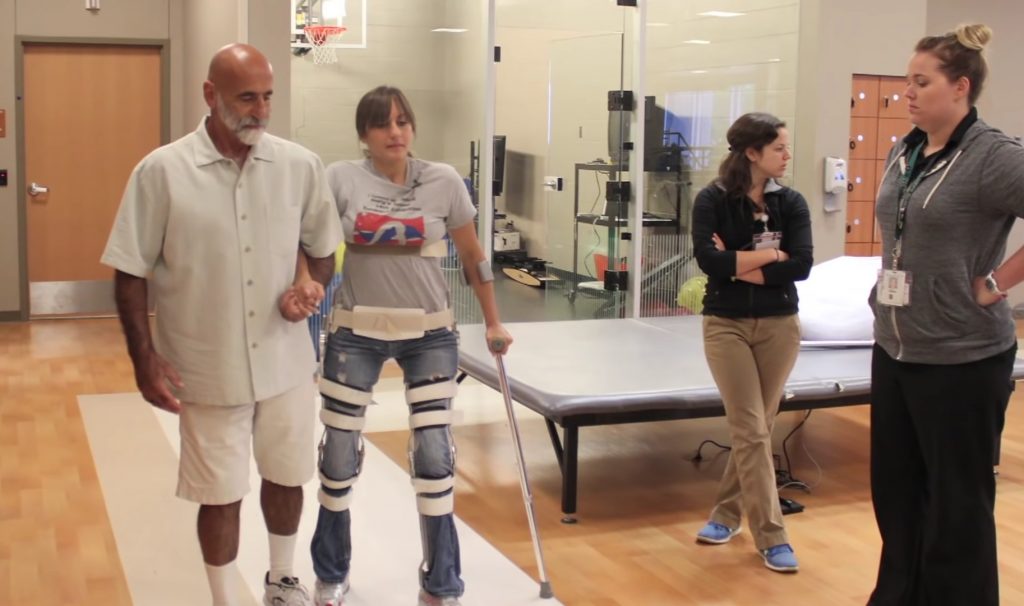 "When you can't feel anything, and you're doing something you used to do that you used to take for granted … it's a floating sensation you can't even explain. It's not even talking about the walking; your emotions are floating. Everything just seems to feel so good at that moment," Gina said.
Gina and her fiance John Springhower did not tell her family and friends that she would walk with her dad during the ceremony. The couple wanted to surprise their guests and loved ones.
"I'm my dad's only girl, and I'm the baby. Dad deserves that," she said in an interview.
Come Gina's wedding day came, her friends and family came to witness the once-in-lifetime ceremony.
When the wedding rite started, they were stunned to see her get up from the wheelchair. Aided by a special kind of crutch, she walked down the aisle with dad in tow.
Gina's little surprise sent her friends and family to tears. She and her optimism was such an inspiration to them.
She managed to get through the entire distance and finally met her ever-supportive groom, John Springhower, at the altar.
"He's just that wonderful of a guy that he doesn't see the chair. He just sees me for me and forgets about how I get around," Gina once said.
"It was so special. The fact that we can even help her get to that point is awesome," Diana Palm, the physical therapist who cared for Gina's needs, said in an interview.