In March 2020, a heartwarming story surfaced that showcased the impact adults can have on children. At Bobby G. Lester Elementary School in Jacksonville, Arkansas, the school held a "Dress as Your Favorite Person Day".
While most children chose to dress as their favorite superhero, 5-year-old Easton Blocker had a different idea. He chose to dress as Jeffrey Cross, the school's security officer.
Jacksonville North Pulaski School District made the decision to have armed security personnel, including Cross, in every school in the district in the fall of 2019. Cross' role was to ensure the students were safe and secure, and he took the time to explain his presence to the students, who had questions about why he was armed.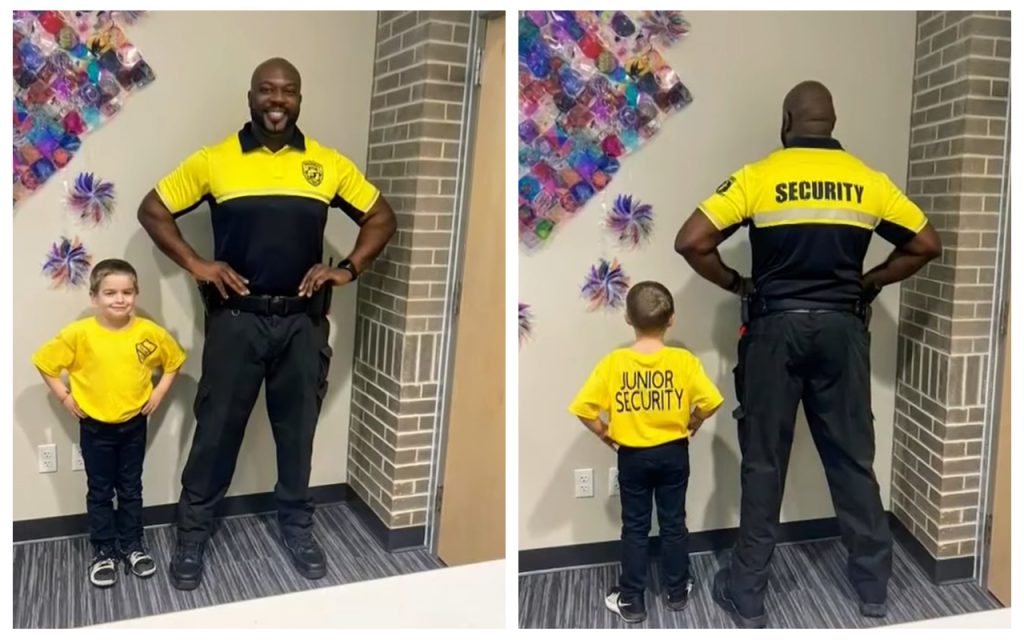 Little Easton was listening closely and was inspired by Cross' explanation that he was armed to protect the students from bad people who may try to harm them. Easton became infatuated with Cross and considers him his best friend. When the "Dress as Your Favorite Person Day" came around, Easton dressed up in a bright yellow security uniform shirt just like Cross, much to the security officer's surprise and delight.
Cross was flattered by Easton's enthusiasm and the school posted photos of the security guard and the "junior security guard" on social media, causing the story to go viral.