Dwayne' The Rock' Johnson looked back on his humble beginnings and surprised a friend, who helped him in tough times with a pricey truck.
Johnson had to move out of his Hawaii home when he was a kid when his mom could not pay the rent. He was sent to stay with his father in Nashville, Tennessee. But when he landed in Nashville, plans changed. A stranger picked up him in the airport instead of his father, he realized that he would not to live with his father.
"Instead, I [was] told I was gonna live with a guy named Bruno [Lauer]. Who at the time lived in a tiny room at a spot called the Alamo Plaza motel," he wrote on his Instagram.
Bruno took care of Johnson, and his kindness for Johnson did not end there. 9 years after he took Johnson in, he helped him again when the WWE wrestler experienced a setback with only $7 in his pocket. This time, he welcomed Johnson in his trailer in Walls, Mississippi.
Lauer also helped The Rock buy his first-ever car when he was 15 years old.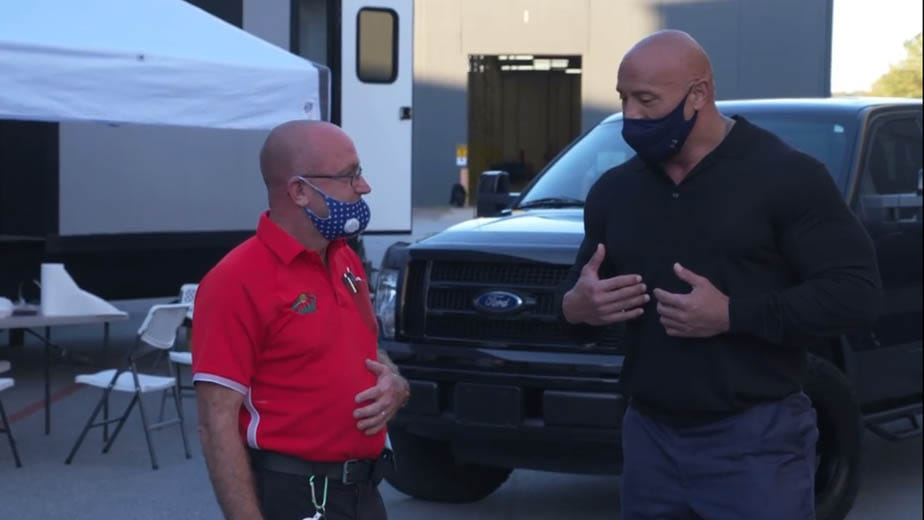 "I love you, brother. Your kindness and heart – helped change my life's trajectory. And when you're ready to retire from 'the business' you just say the word. I got you covered. We'll go 'downtown.'" the 49-year old Hollywood actor wrote on social media.
Johnson captured the moment when he gave Lauer the $30,000 Ford F150 as a Christmas gift and shared it with his followers.
"Nobody has ever done anything like this for me before. I can't believe it," the teary-eyed Lauer responded.
"I love you man. Not 'cause of this," Bruno says, referencing the truck the Rock gave away, "'Cause of who you are… Thank you, Lord Jesus, for putting you in my life."