The Munford High School Band from Tennessee got more creative with their unique percussion performance without banging a single drum.
Yes, you heard it right! The selected student performers used their drumsticks, feet, and other objects to develop a harmonious blend of percussion sounds.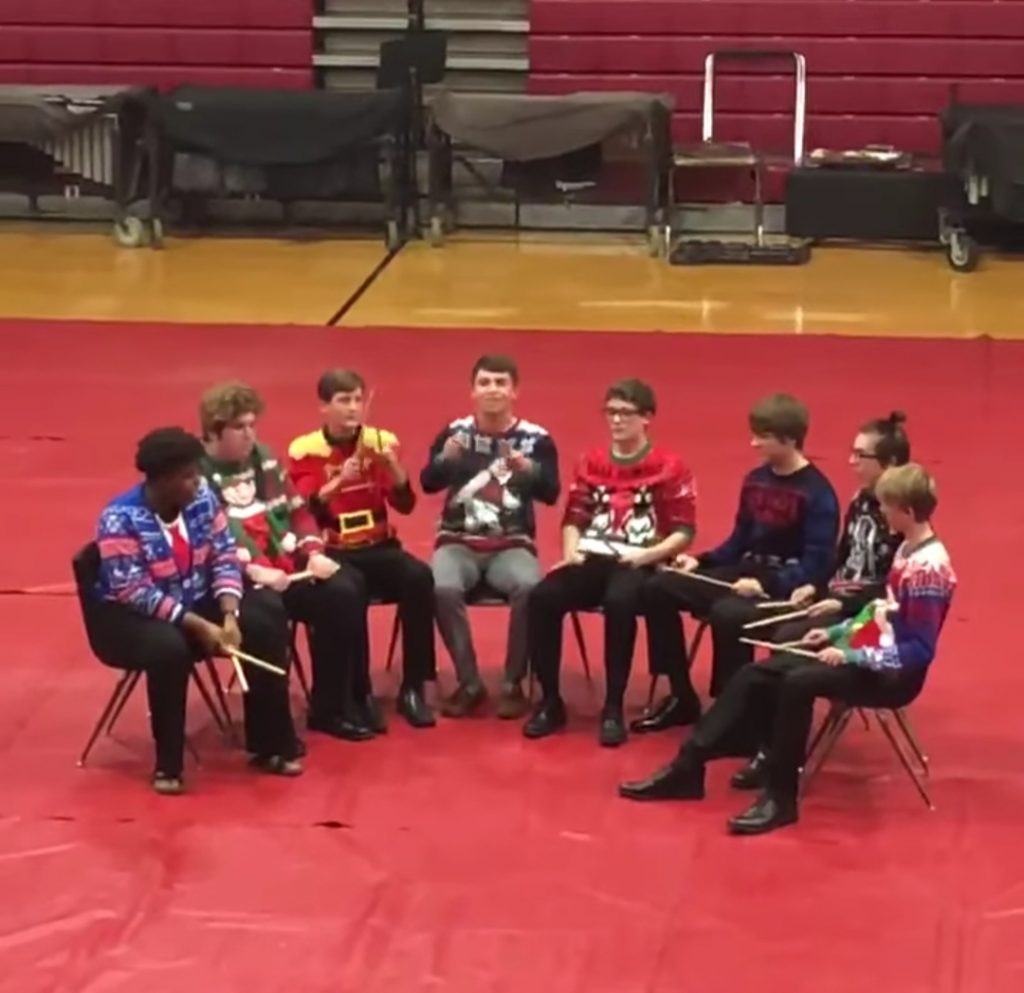 This is not the first time that the drumline has grabbed the spotlight. For years now, the band has bagged various prizes in competitions. Also, they always entice the crowd during annual events such as the Tournament of Roses Parade and the Macy's Thanksgiving Day Parade.
One of the parents watching, Angel McCann, could not contain her excitement and filmed the high school band performance. She was so proud of what her 15-year old son Blaine Pittman, a snare drummer, had contributed to the group and thus uploaded the video on social media.
Uploading content on our social media pages has become a norm these days, and Angel McCann treated it as just another post until it went viral! It only took a few days when The Munford High School Band drumline performance video got over a million views and over 100,000 shares.
"I never miss an opportunity to video their performances because it is always spectacular. But I never imaged it would get this recognition," she said.
In McCann's video, one can see the young musicians donned in matching festive sweaters and were seated with no other accessory but their drumsticks. The performance progressed with the musicians using sticks to assemble a beat, followed by the sound of stomping feet. Drama mounted up as drummers got up and made a harmonious sequence of sounds as everyone beat on their chairs.