Pregnancy is not an easy journey, especially for first-time moms. But for couple Lauren and David Vinje, their case is a little different. They found out that Lauren, in her 28th week, was suffering from preeclampsia – a blood pressure condition that complicates the pregnancy. It was a tough challenge for both of them.
The doctors told the couple they needed to induce labor because the baby's heart rate was dropping. Two days later, Lauren gave birth to a baby girl weighing 4 lbs-4 oz via emergency C-section.
Though it was a successful delivery, the baby needed to stay in the NICU for a month because of her frail condition. The baby was hooked up to breathing machines and feeding tubes before Laura and David brought her home.
"When I held her, it was the most incredible thing," David told PEOPLE. "Getting to hold a tiny little baby that has gone through so much is crazy and overwhelming and amazing."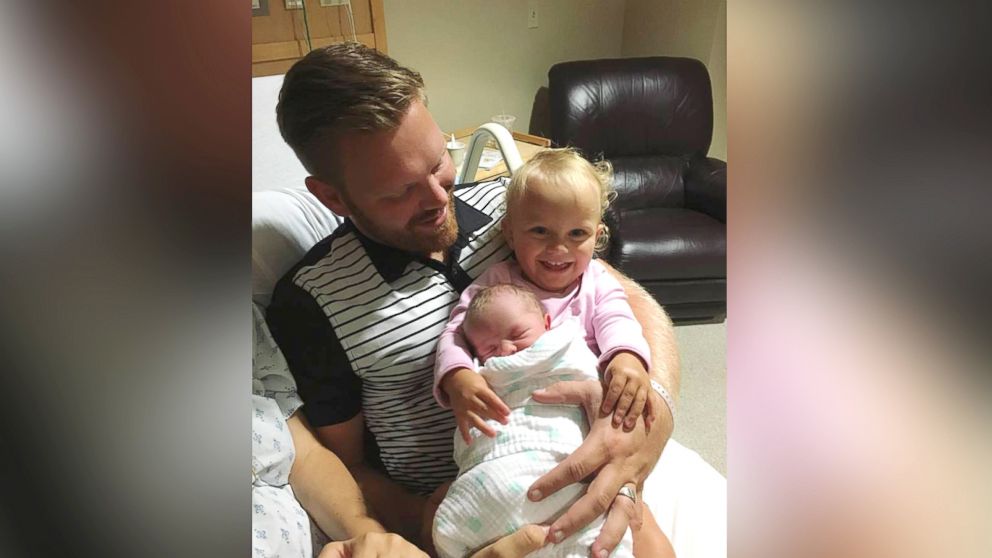 Five days after they brought home the baby they named Freya, Lauren saw her baby girl grinning from ear to ear. She was able to capture that precious moment on camera.
Laura shared the photo in the blog, "Birth Without Fear," hoping it would bring comfort to parents with premature babies.
The photo received thousands of likes and shares. Not only that, people are even sharing their own stories about delivering their premature infants.
Today, Freya is a healthy, big sister to her two-month-old sibling. She will be celebrating her second birthday next month.
"Honestly, she is the best thing that has ever happened to us," Lauren Vinje said. "We go to the store and she's the friendliest little girl and she says hi to everybody. She's so fun. She's so happy. That picture at 5 days old, you can see her little personality and you look at her now, and she hasn't changed. She's still the happy little girl in that photo."