Our parents are one of God's great blessing to us. They were given a big responsibility of taking good care of us since we were still on our mother's womb up until now that we're adults, they still care for us and always aim for us to have a comfortable easy life. Our parents always wants the best for us and no parents would want to cause harm to their children. Their love for their children is unconditional and no matter how hard life is, they would rather take all sacrifices for the good of their children.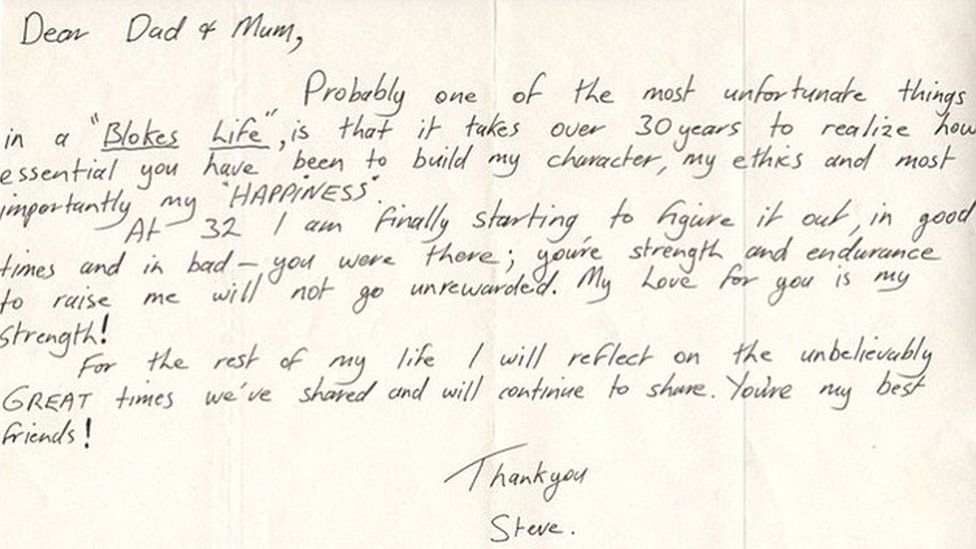 Steve Irwin is known to be an animal lover and a conversationist. He is one of those TV personalities that captured the heart of the audience because of his love for nature. It was during his filming in Australia when he got in to an accident. He was doing a documentary film when a barb from a stingray pierced his heart and caused him to die. He died at the age of 44 and during his 10-year death anniversary, his dad Bob found a note hidden on a page of a book.
The note says a beautiful message from Steve thanking his parents for raising him as their child. Steve's letter for his mom and dad shows how grateful he is for his parents and this only shows how a kind-hearted son thanks his parents. Check out the video below and be inspired of Steve Irwin's legacy that will surely cause you tears.