Get your Kleenex ready, as this story melted the hearts of millions. It will surely make you cry your heart out!
It was a rough year for Gabrielyn Watson. The 59-year-old high school choir teacher took seven months off from Morgan Park High School to fight off cancer. She went through treatment for multiple myeloma.
Her former students heard that she went through a rough patch with her health. Their hearts melted for her and the health struggles she went through. When she returned to school after complete remission, they threw her a heart-rending surprise.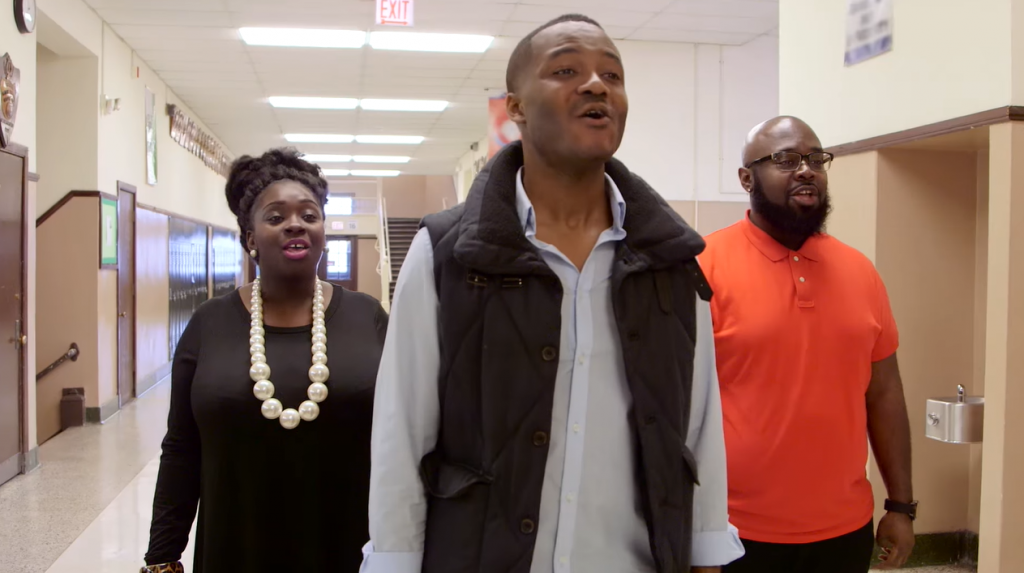 It was not just any surprise but a well-orchestrated one with Kleenex behind it. Yes, that's right. Kleenex learned about Ms. Watson's health battles and wanted to reunite the choir teacher with her favorite students from 10 years ago.
One of her favorite students, Peter Frank, established a a name in his singing career and had made it as a finalist on Season 10 of 'American Idol.' Ms. Watson's other students had similarly achieved some of their dreams.
The moment was unscripted, and Ms. Watson was unaware of the whole thing. In the video shared by Kleenex, one can see that Ms. Watson was walking in a hallway when Peter Frank 'jumped out in the school's hallway.' She surprised his former choir teacher by singing 'Amazing Grace.' 
Other students joined Peter in singing the Christian song. The whole performance was splendid. It made Ms. Watson tearful. She could not control herself and dropped to the floor, letting her sobs flow freely.
"It's just great to feel loved and that what you do matters. I love my students and I want them to have the best opportunities so that they can thrive," she shared.
Frank considered Ms. Watson his 'unsung hero'; thus, he wanted the surprise to be extraordinary. And, the only way he can do that is to contact Kleenex, a known brand of tissue paper.
"Because of you, I'm everything I am today," the teary-eyed Frank told her teacher.
Other students also gave out heartwarming messages thanking Ms. Watson for the positive impact on their lives. A few moments after listening to her former students, the choir teacher joined in their singing while their voices filled the school halls, stirring more hopeful vibes around.