If you're a fan of Disturbed's stirring rendition of "Sound of Silence," you're likely to be captivated by Dan Vasc's interpretation of "Amazing Grace." These two songs, while distinct, share some common elements. While "Amazing Grace" predates "Sound of Silence" by centuries, both possess melodic, hymn-like qualities and hold special places in the folk music canon.
Judy Collins' folk and gospel-infused version of "Amazing Grace" gained recognition between 1970 and 1972, earning a spot in the National Recording Registry in 2017. Likewise, Simon and Garfunkel's "Sound of Silence" received the same honor in 2013. Now, Dan Vasc's cover of "Amazing Grace" has amassed an impressive 3.25 million YouTube views in just over a month, a testament to its remarkable resonance.
Both Disturbed's "Sound of Silence" and Dan Vasc's "Amazing Grace" feature powerful, controlled "rock" voices that gradually build into orchestrated power-rock climaxes. In a blind reaction video, a viewer aptly observes the similarities and praises the transition from baritone to tenor to a rock growl in both performances.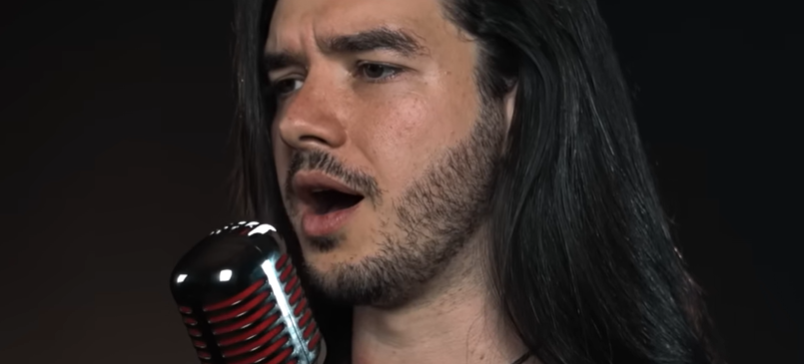 Born in 1989, Brazilian singer Daniel Vasconcelos initially pursued a business degree after leaving the army but ultimately followed his passion for music. After a couple of years in college, he shifted his focus entirely to music, studying contemporary and classical singing, music theory, composition, and piano. He eventually became a singing teacher and joined the metal band Fearless.
In 2017, facing frustrations with the music industry and grieving his father's passing due to cancer, Dan Vasc embarked on building his YouTube audience. Over the years, his channel grew significantly, culminating in the independent release of Fearless' album, "Chronicles of Ancient Wisdom."
Dan Vasc's YouTube channel boasts 18 videos with over a million views, with 10 songs surpassing 2 million views. "Amazing Grace," a beloved tune in the repertoire of pipe bands, found a uniquely outstanding interpretation in Dan Vasc's cover, moving even a Scottish bagpiper to tears with its brilliance.