Alfredo Lo Brutto, a resident of Agropoli, Italy, captured a series of photos of a glowing figure in the sky that had social media buzzing over its resemblance to an angel or even Jesus Christ.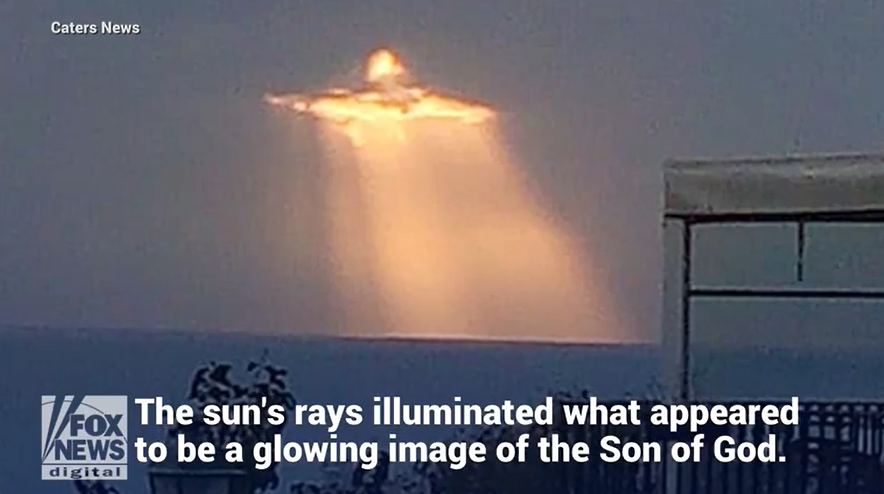 While admiring the sunset with the Tyrrhenian Sea in the background, Lo Brutto witnessed a breathtaking display of light breaking through the clouds that he couldn't help but document.
Enchanted by the view, he shared the photo, even though he does not often share pictures on social media.
The photo quickly went viral, with many interpreting it as an angel or the famous Christ the Redeemer statue in Brazil. However, the majority of viewers agreed that it was a stunning image, regardless of interpretation.
Some skeptics may suggest that the image is simply a trick of light and clouds, but the beauty and complexity of nature should not detract from the possibility that divine signs can come to us through natural means.
Lo Brutto's photo reminds us to pay attention to the natural displays around us, as they may offer peace and a connection to a higher power.
Overall, while skeptics may argue that the photo is not proof of divine intervention, it serves as a reminder to appreciate and be open to the mysteries and complexities of the natural world.