Amidst the typical summer pastimes of sleeping in and playing, three enterprising brothers have bucked the trend by establishing a thriving business venture in their hometown. Marcus, Travell, and Marcelino McBride, aged 12, 10, and 9 respectively, launched their very own enterprise in Saginaw, Michigan.
The brainchild of the eldest sibling, Marcus, was to provide a lawn care service. With a little support from their mother, Terri Reed, the trio launched "3 Amigos Lawncare Service." Following Marcus's declaration of his entrepreneurial aspiration, Terri took immediate action, procuring all the necessary equipment and work attire.
Through sheer diligence and determination, they have cultivated a substantial client base. Terri proudly attested, "I'm very proud of them; they're some hardworking young boys."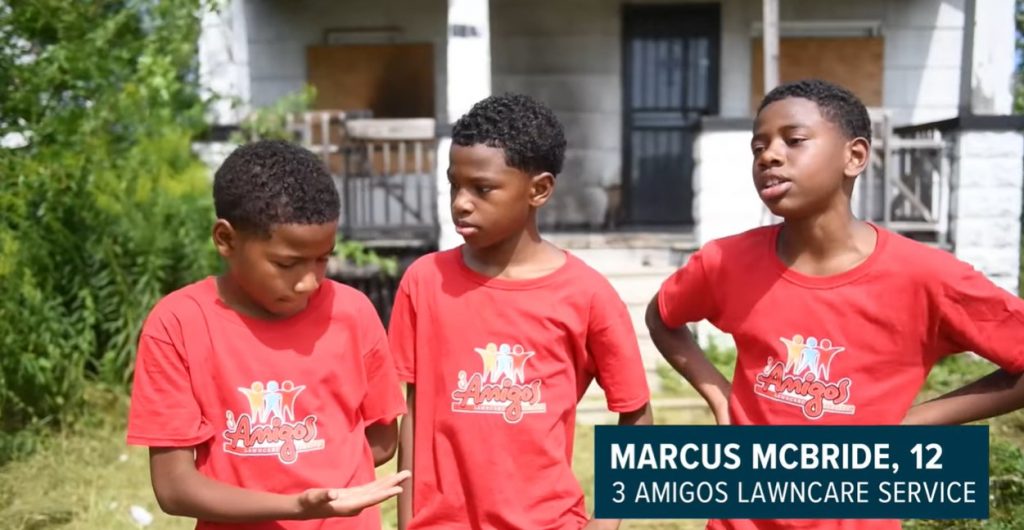 With the summer season transitioning into fall, the brothers are planning to extend their services to encompass year-round offerings, including leaf removal and snow clearing.
Remarkably, Marcus, the eldest, lacked prior experience in lawn care, but he possessed a clear vision and an unwavering work ethic. Over the summer, the brothers dedicated themselves to tasks such as mowing, weed whacking, edging, trimming, bagging, and cleanup.
Their business's success surpassed expectations, serving approximately 40 regular clients and enabling them to invest in a property. Terri expressed her satisfaction with the business, noting, "They have their weekly paydays, and everything else goes into their business accounts."
The McBride brothers have certainly earned their remarkable achievements, exemplifying an extraordinary way to spend the summer. Let us extend our best wishes for their continued prosperity in their new endeavors by sharing their inspiring story.